YOU KNOW YOUR ARE A CRAZY-CAT-PERSON IF......
First thing you do when you come home is greeting your cats, and then your family members.
You feed your cats before yourself.
You always keep toilet closed, so nobody could drink from it.
You open and close your doors wide enough to sneak in or out, so nobody get outside by accident.
You have a picture of your cats on your work desk.
You want to talk about your cats with your hairdresser, waitress, casher in store, and etc.
You do not like people who do not like cats.
You return from grocery shopping with huge bags of ultra premium food for your cats and some kind of "easy-cook" packs for yourself.
You sleep on the edge of the bed because your cat is sleeping in the middle.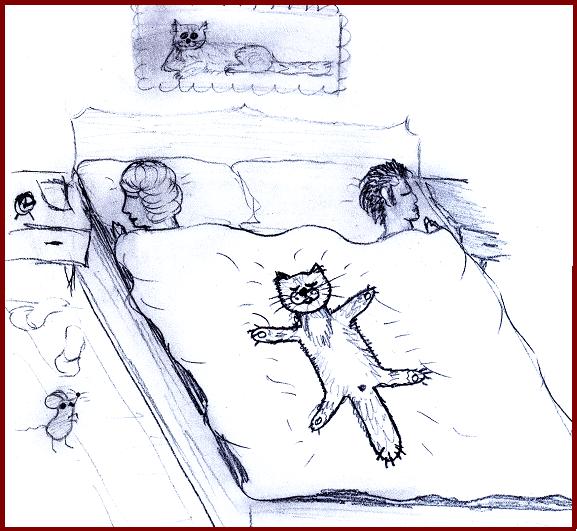 If you see scratching marks on your hands, and you smile.
You read it and wonder what is funny about it, it's just the way it should be :-)

TO PLAY GAMES PLEASE OPEN THIS PAGE IN INTERNET EXPLORER BROWSER
Play Tic-Tac-Paw
You are Glamour playing against Decaprio. Good Luck!
PUZZLE


Pieces of the puzzle move when you have the computer mouse over them. They move to the square your mouse moved from.


Click "Scramble" and play!


Click "Solve" to start over.



©
Burma Charm